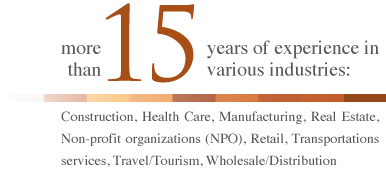 Welcome to Sánchez Berlingeri & Co. CPA PSC
Sánchez Berlingeri & Co. CPA PSC is a CPA Firm which provides personalized attention and the highest quality of service. Our Firm's philosophy is to provide our clients with accounting, audit and consulting services in an effective and efficient manner following the ethics and standards of our profession.
Our personnel has more than fifteen years of experience in various industries and provides a full range of professional services including accounting, auditing, tax and management advisory services, among others.